DN-03 Heat & Vibration Controller for chairs
The DN-03 remote control is designed to operate the heat on/off & vibration massage functions in a wide variety of recliner chairs, lift chairs, office chairs, and other types of motion furniture.
This remote control has 9 buttons and uses an 8-pin round plug, it controls 4 vibration massage areas and a heating pad.
The model number of this remote controller is DN-03.
If the remote controller you are about to replace has the same model number, you can use this one to replace yours.
Warning
This remote may not fit with your chair—even if it looks exactly like your remote. Because this remote is a shared design product, there are multiple companies making similar looking remotes, but they are not interchangeable with each other.
This remote will replace yours only if the following conditions are met:

The model of your remote control must be DN-03
The model number of the remote control is printed on the front side of the remote controller's circuit board. To see it, you will need to disassemble your remote control with a screwdriver and remove the circuit board from the front panel of the remote control.
Your remote control must have four massage area and with heating function
According to the number of massage area, and whether there is a heating function, the DN-03 remote control has multiple sub-models. And these sub-models are not cross-compatible. This remote control has 4 massage areas and has a heating function. If your DN-03 remote control has only 2 or 3 massage areas, or is without heating function, this remote control will not replace yours.
At last, you need to choose the correct wire sequence (the color order of the wires).
This remote has 2 different wire sequences, please check the wire sequence of your remote and choose the correct version according to the wire sequence of your remote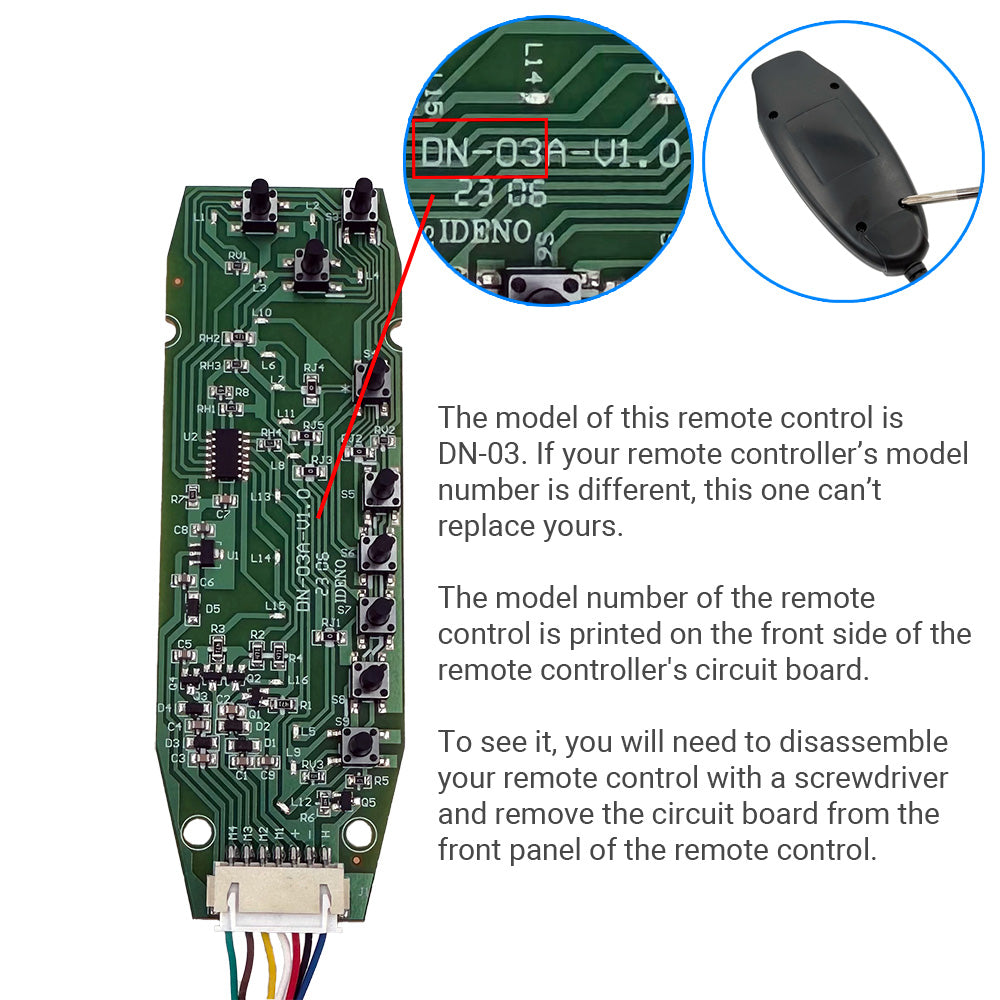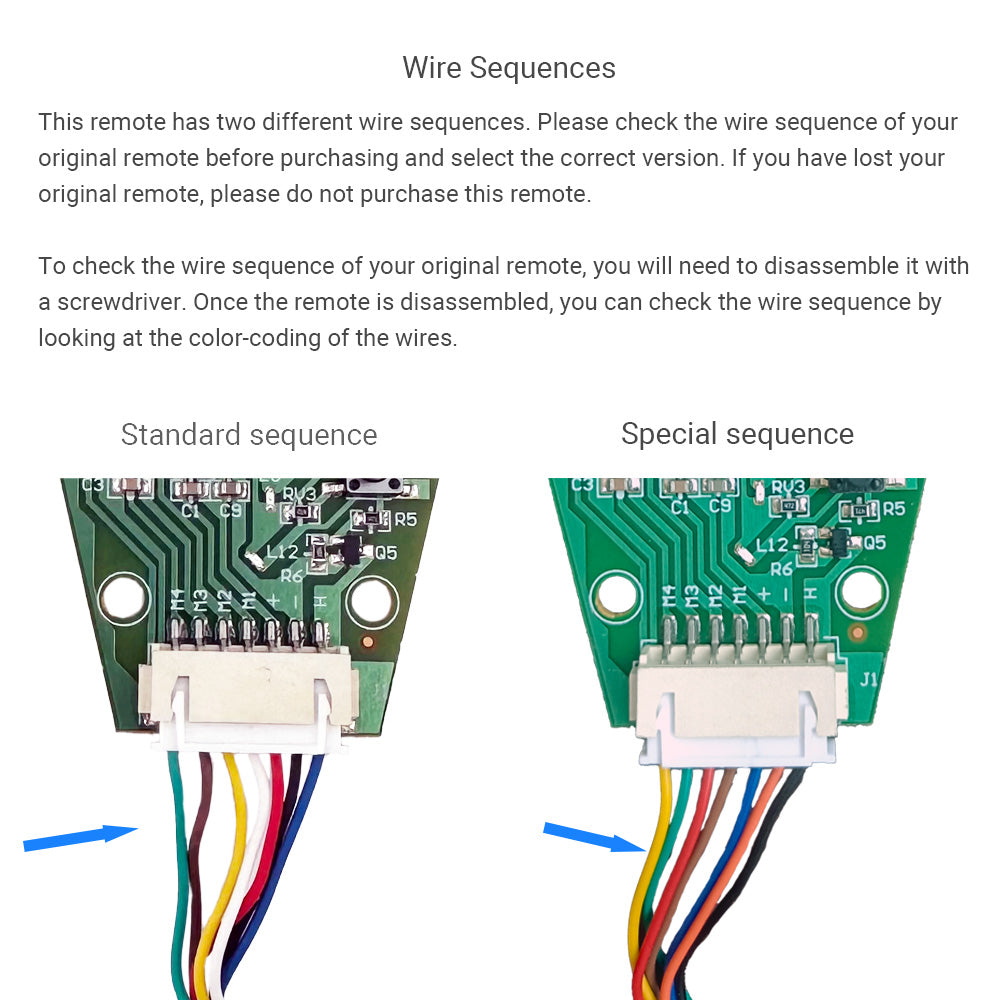 Features:
Heat ON/OFF
Two Vibration Massage intensity: LOW/HIGH
Five Vibration massage mode: Pulse, Press, Wave, Auto, Normal
Four Vibration massage areas: Turn ON/OFF the massage on the back, lumbar, thigh, leg area separately for maximum comfort.
Three Time selection: 15/30/60 min massage time session for option.

If you have lost your original remote, please do not purchase it.

---
We Also Recommend
---