HR91-D-HV-WS-27SL2-5-01 Remote Controller for Recliner Chairs 11 Buttons 8 pin plug W/ Control Box
This remote controller's model number is HR91-D-HV-WS-27SL2-5-01, it is compatible with several Catnapper recliner/lift chairs.
This remote controller is suitable for the following models:
4892 Longevity series: 1792-28/2792-28; 1792-29/2792-29
4896 Cosset series: 1166-89/1266*89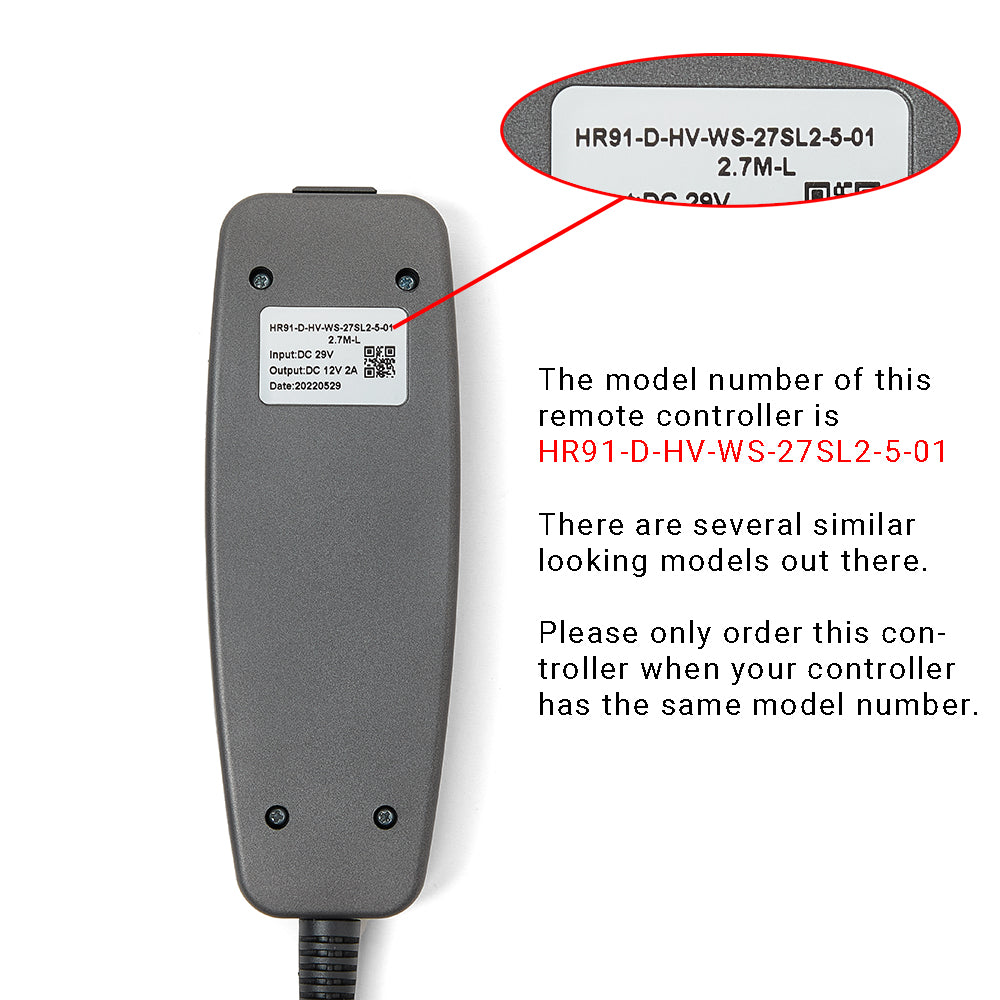 Features: 
The remote controller has 11 buttons, it operates the backrest up/down, footrest up/down, chair raise/down, vibration massage ON/OFF and intensity, heating ON/OFF
The remote controller has a white color backlit, it will turn on when you press the button.
The remote controller's plug is 8 pins.
The control box (junction box) is included, the control box has 8 wires & plugs, connects 1 remote controller, 2 up/down motors, 2 vibration motor sets, and 2 heating pads.
Notes: 
There is another remote controller which has a similar appearance, but a different function, before you order this remote controller, please make sure your remote controller has the same model number HR91-D-HV-WS-27SL2-5-01, otherwise, please do not order.
The control box is included, we can't sell the remote controller only.
---
We Also Recommend
---