eMoMo RemoP10BLR 2 Button Fixed Switch With USB charging port
This is the genuine eMoMo RemoP10BLR switch, it can replace the RemoP10BLR and RemoP20 switch, if your switch is one of them, you can use this switch to replace it.
This fixed switch is widely used on recliners, couches, lift chairs, home theater chairs, etc.
The switch has 2 buttons, it operates the open/close of the chair.
The switch has a USB charging port, the output is 5V 2.1A, you can use it to charge your mobile devices.
The switch's plug is a 5-pin round plug.
Warning:
The RemoP has many sub-models, this one can only replace the RemoP10 and RemoP20, please check your switch's serial number, if it is not started with SN: EP10 or SN: EP20, please DO NOT order.

The plug of this switch is a Stright plug, If your switch's plug is 90 degrees (right angled), this switch cannot replace yours directly, you will need a converter cable, please add it to cart by click the button below.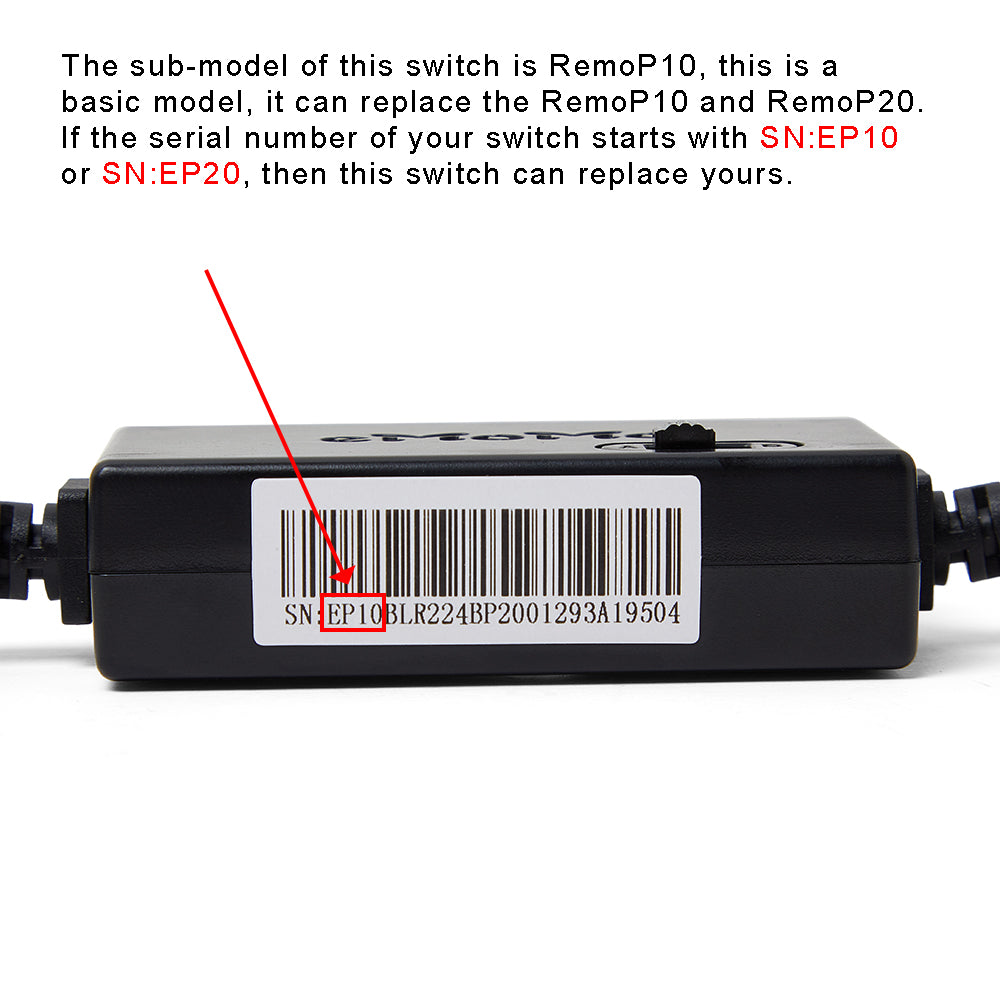 ---
We Also Recommend
---