8 Pin Remote Controller Suitable for 3 Motors Recliner Lift Chair - with USB
Warning

We cannot guarantee that this remote controller will work with your chair - as different chairs may have different wiring methods and control protocols.
Since we are located in China, if this remote controller does not work with your chair, and you need to return it,  the return shipping cost (on buyer side) might be higher than the value of the item, so we strongly recommend only use this remote controller as the last option.
This wired remote controller features an 8 pin male plug, 7 buttons, and a USB charging port. It is suitable for power recliners or lifting chairs that have 3 linear actuator motors. If your original remote controller is broken and has the same specification, you can use this remote controller to replace it.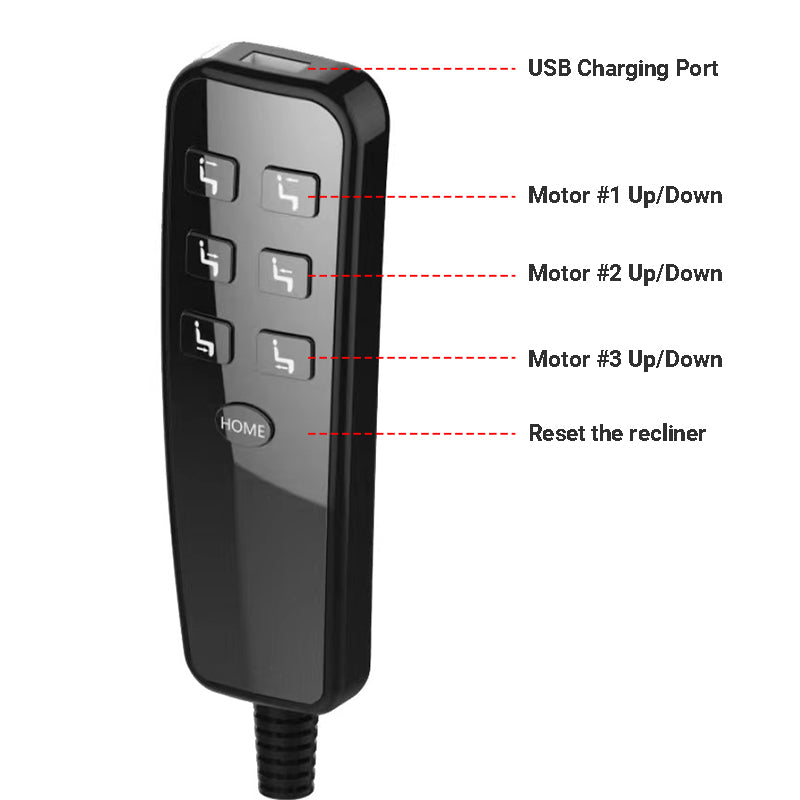 Key Features
7 buttons: operating the up/down of 3 linear actuators separately, the home button will reset your recliner or lift chair
USB charging port: offers a 5V 2A power supply, you can use it to charge your mobile device.
8 pin plug: industry standard 8 pin plug, widely compatible, if your recliner remote controller also uses an 8 pin plug, this remote shall be able to replace it perfectly.
Package includes: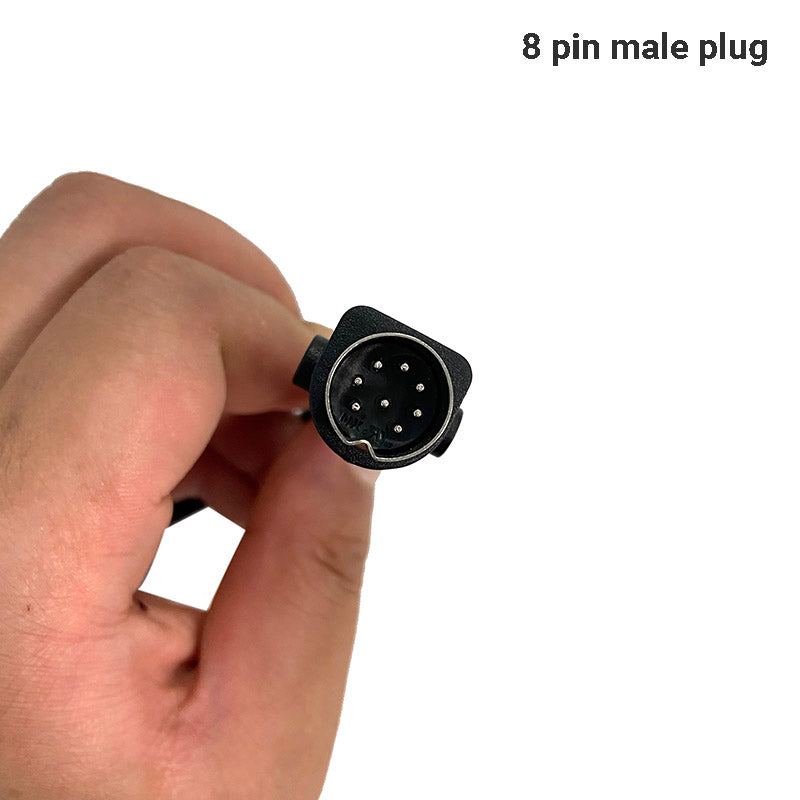 Please note:
The plug of this remote controller is an 8 pin male plug, if your original plug is different, please DO NOT purchase.
Some recliners may use an 8 pin remote controller for the vibration massage system, if your original remote controller is missing, and you are not sure if the 8 pin plug is for the motor or for the massage system, please DO NOT purchase.
---
We Also Recommend
---