eMoMo Junction Box for Recliner Lift Chair SN:S032J2L
This eMoMo junction box (AKA control box) connects the lift chair/recliner electronic components.
This item is meant to replace a broken eMoMo junction box with the same model number. The model number of this junction box is NHX032J2L.
To decide if this junction box can replace yours, please check your original junction box, find the barcode sticker, and check if the serial number on the sticker is started with SN: S032J2L (please refer to the following image):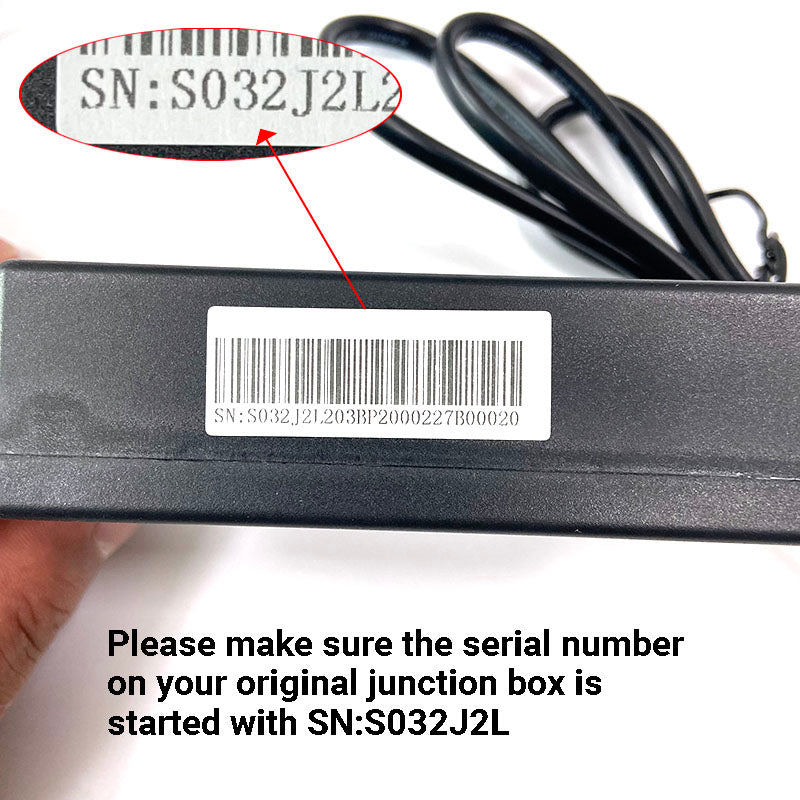 If yes, you can use this one to replace the original.
If the code on your junction box is different, please DO NOT ORDER this item, please take a picture of the barcode sticker and send it to our email

(lifeeasysupply@outlook.com

) will help you find the right version.
If the item is out of stock, the production time will be 2 weeks.
Package includes: 
1*junction box (NHX032J2L)
---
We Also Recommend
---