SMT60-03-383-215 Linear Actuator Motor for Recliner
This is the genuine SMT60-03-383-215 linear actuator motor assembly, brand new unused, if your actuator's model number is the same, this one will replace yours perfectly.
The SMT60-03-383-215 linear actuator is genuine made by Sterling Motion
This actuator is for recliner/lift chair
This actuator has a five-pin female plug and a 2-pin male plug. The 5-pin plug connects to the remote control, the 2-pin plug connects to the power supply.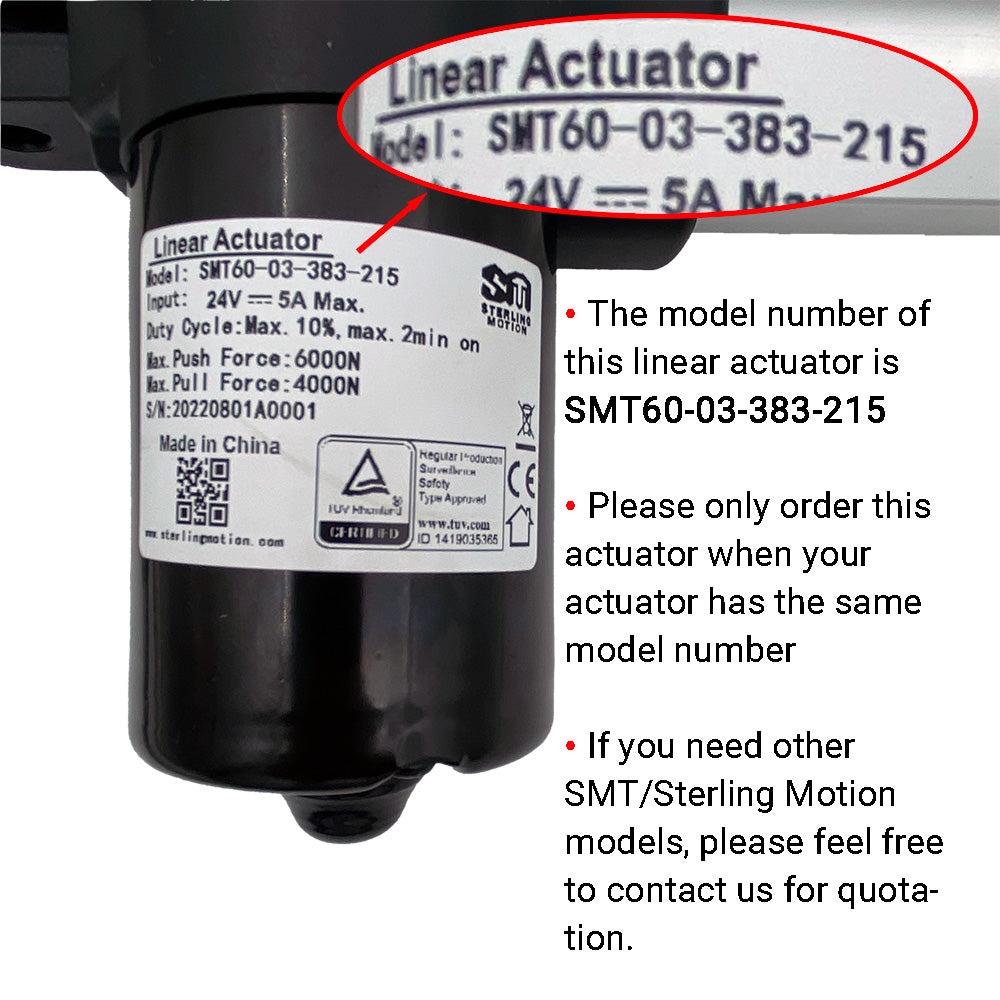 Warning

As the shipping cost for this item is too high, our return policy does not apply to this item (THIS ITEM DOES NOT ACCEPT RETURN).
DO NOT ORDER if your linear actuator's model number is not SMT60-03-383-215
Always contact us first if you have any questions or concerns. Our email is support@lifeeasysupply.com
We can provide any actuator made by Sterling motion, if you can't find the model you need, please send a picture of the motor label to our email, we will get back to you with a quotation.


Shipping instructions

We do not keep stock for this item, anytime you order, it will take us about 7 days to get it from the manufacturer.
The item will be shipped from China, the shipping method is DHL/FedEx or other similar methods, the shipping time is around 7-15 days.
The shipping cost is 40USD.
---
We Also Recommend
---