OKIN JLDK.55.02.01 2 Button Recliner Switch With USB
This is the genuine JLDK.55.02.01 Recliner Switch, if your switch has the same model number, you can use this switch to replace yours.
The switch has 2 buttons, and it operates the up/down (open/close) of the recliner
The plug of the switch is a 5-pin round plug
Specification
Part Number: JLDK-55
Model number: JLDK.55.02.01
Okin Refined Electric Technology Co., Ltd.
Rated Voltage: 29V 2A
USB Port Output: 5V 2A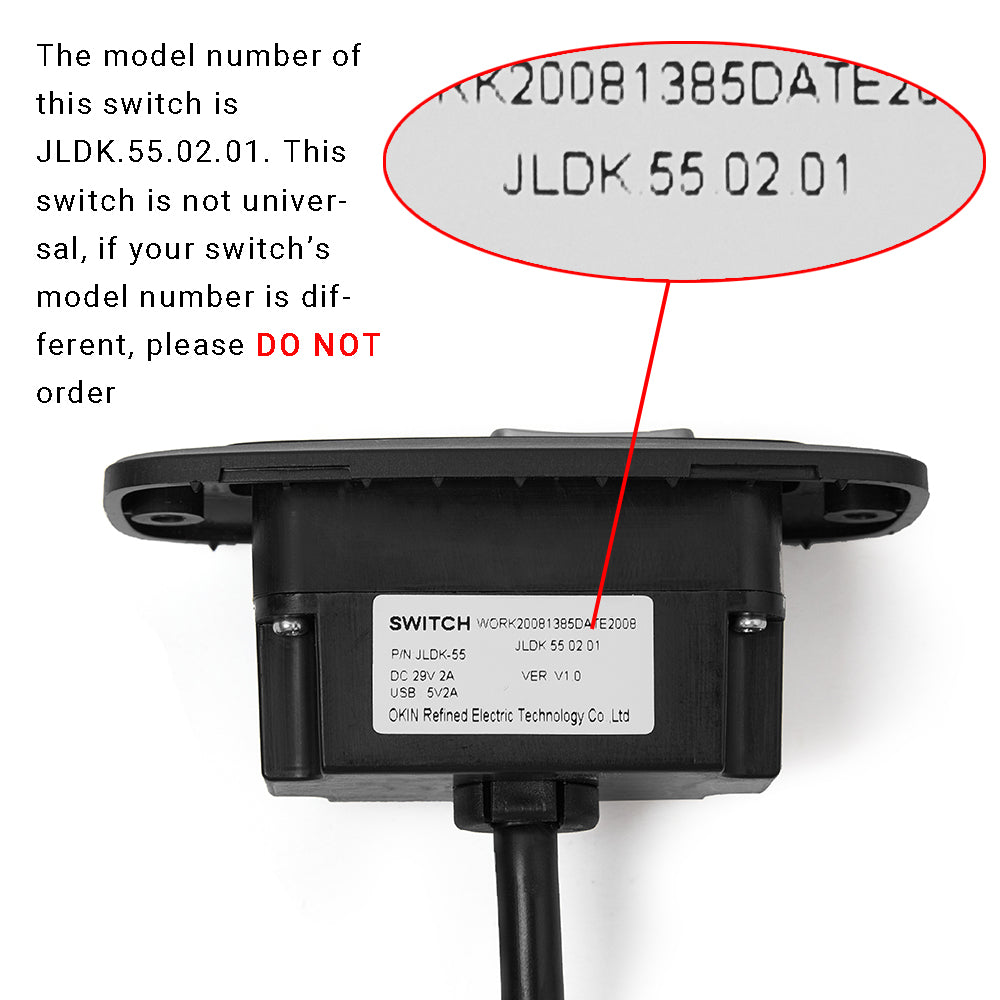 Note:
The JLDK.55.02.01 is not a universal switch, please only order when your switch has the same model number.
The plastic cover of the switch is difficult to remove once it is locked. To facilitate your installation, the cover will be separated from the switch when shipping.
After installing this switch to your chair, please operate all the actuator motors to the longest and shortest position a couple of times, so that the switch can identify the stroke of the motor.
Avoid quick operation of the buttons: When responding to the switching operation, the current is relatively large, and quick operation is more likely to cause damage to the switch.
---
We Also Recommend
---