KDH115-031 4 Buttons Switch Controller for Recliner/Lift Chair w/ USB
Warning:
The KDH115-031 is not a universal switch, please only order it when your switch has the same model number.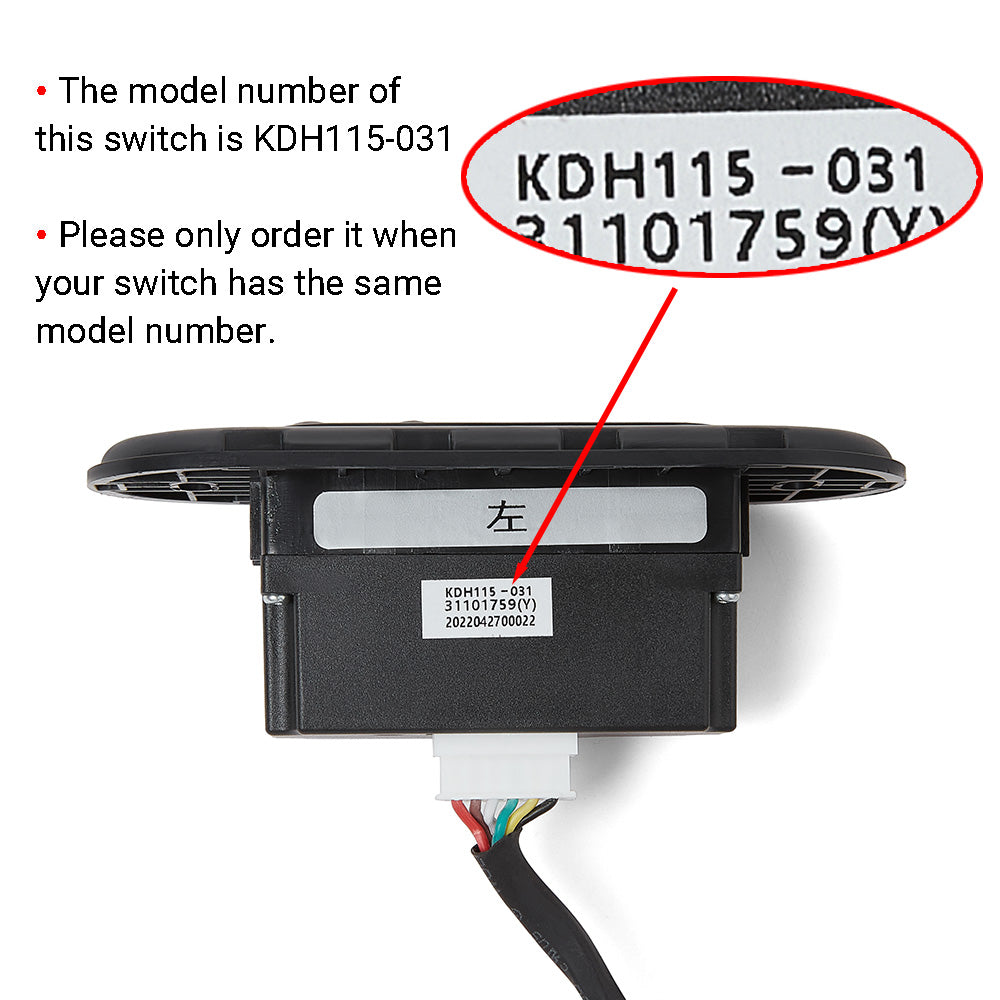 This is the genuine KDH115-031 switch for the electric recliner/lift chair, if your switch is the same model, you can replace it with this switch.
The switch has 2 butterfly buttons, each button operates the up/down of a linear actuator, the switch is suitable for recliner/lift chairs which has 2 linear actuator motors.
The switch has a USB socket that can be used to charge the phone/tablet.
The switch's plug is a male five pin round plug
Note:
The plastic cover of the switch is difficult to remove once it is locked. To facilitate your installation, the cover will be separated from the switch when shipping.
When you are installing the switch, do not install the plastic cover until everything is done.
After installing this switch in your chair, please operate all the actuator motors to the longest and shortest position a couple of times, so that the switch can identify the stroke of the motor.
Avoid quick operation of the buttons: When responding to the switching operation, the current is large, and quick operation is more likely to cause damage to the switch.
---
We Also Recommend
---