eMoMo K2024HL Junction Box/Control Box for recliner/home theater chair
This is the genuine K2024HL junction box (also known as the control box), if your original junction box has the same model number, this box will replace it perfectly.
This junction box has 6 plugs, it connects 1 control switch, 1*up/down motor, 1* heating pad, 1*LED light, and 2*vibration motors.
According to customer's feedback, this junction box is suitable for Thomas Payne momentum recliner or sofa. Fits 195-000055, 195-000056, 195-000055-056, 195-055-056-058, and 195-055-056-057

Warning
This junction box's model number is EK2024HL, it can also replace the K2024HL(S) junction box.
You can determine if this junction box can replace yours by checking the serial number of your junction box.  This box will only replace yours if its serial number starts with "SN: EK2024HLS", "SN: EK2024HL", "SN: WTK2024HLS", Or "SN: WTK2024HL"

Please note:
We do not keep stock for this item, it will take us about 10-15 days to ship your package, and the shipping may cost another 10-15 days.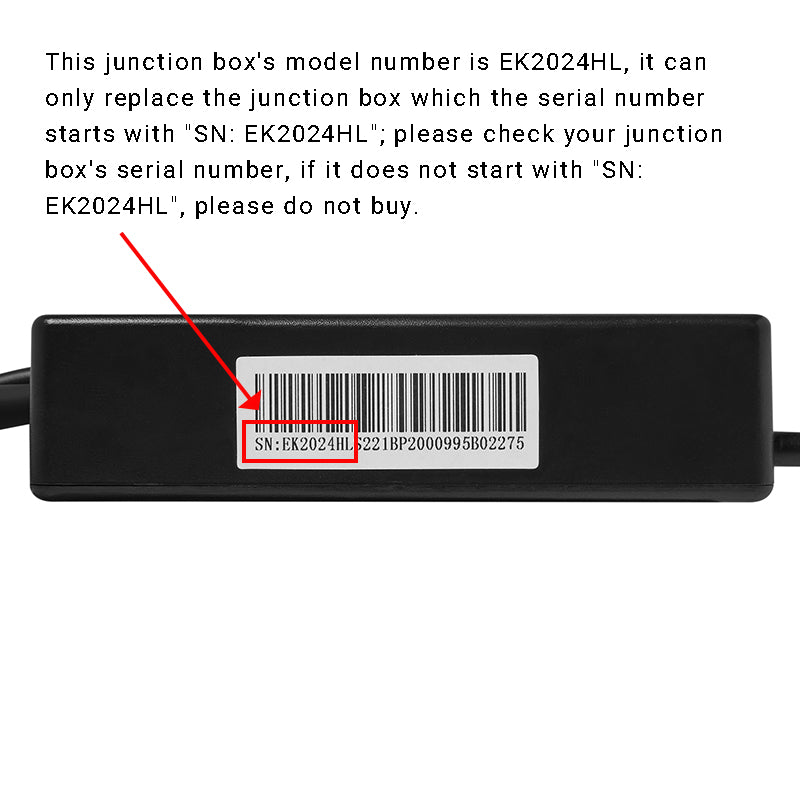 ---
We Also Recommend
---