eMoMo NHX03 Massage Remote Controller for Recliner Lift Chair
Warning
To order this remote controller, please provide the remote controller's serial number to us so that we can ship you the correct version.

We will NOT ship your order if you don't provide this serial number. 

Please read the product description page thoroughly, we have introduced 3 ways for how to find the serial number. 

Genuine eMoMe NHX03 remote controller, if your eMoMo NHX03 remote control is damaged, you can replace it with this one.
The following video shows how to find the serial number
What is the serial number?
The serial number is a set of codes starting with "SN:E03", which records the version information and production batch information of the remote control.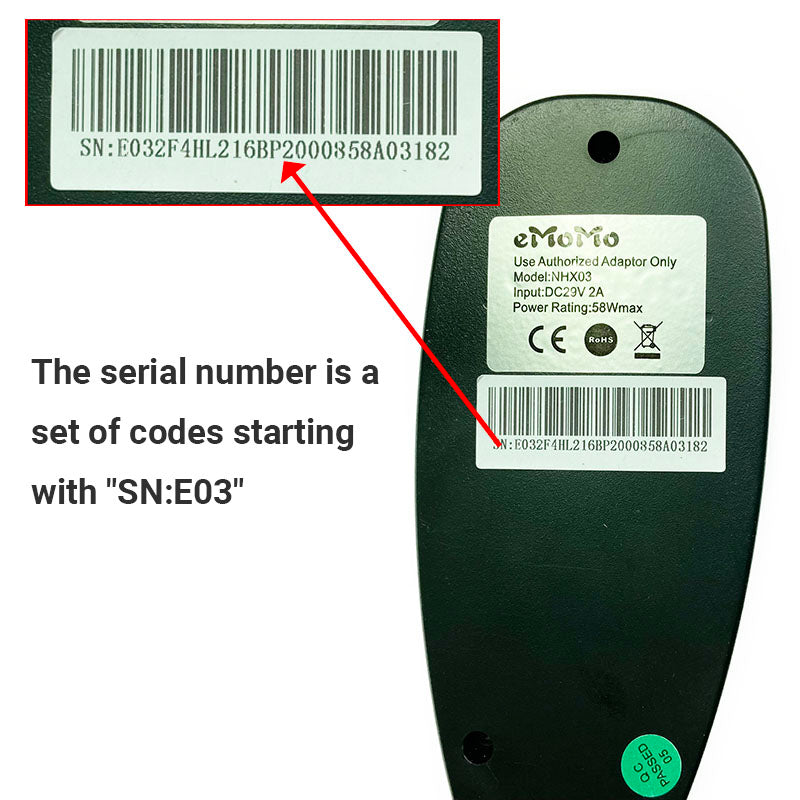 Why do we need a serial number?
This remote controller is customized according to the function of the furniture, so it has many different versions. To avoid the remote control cannot be used on your chair, we need this serial number to ensure that the version sent to you is correct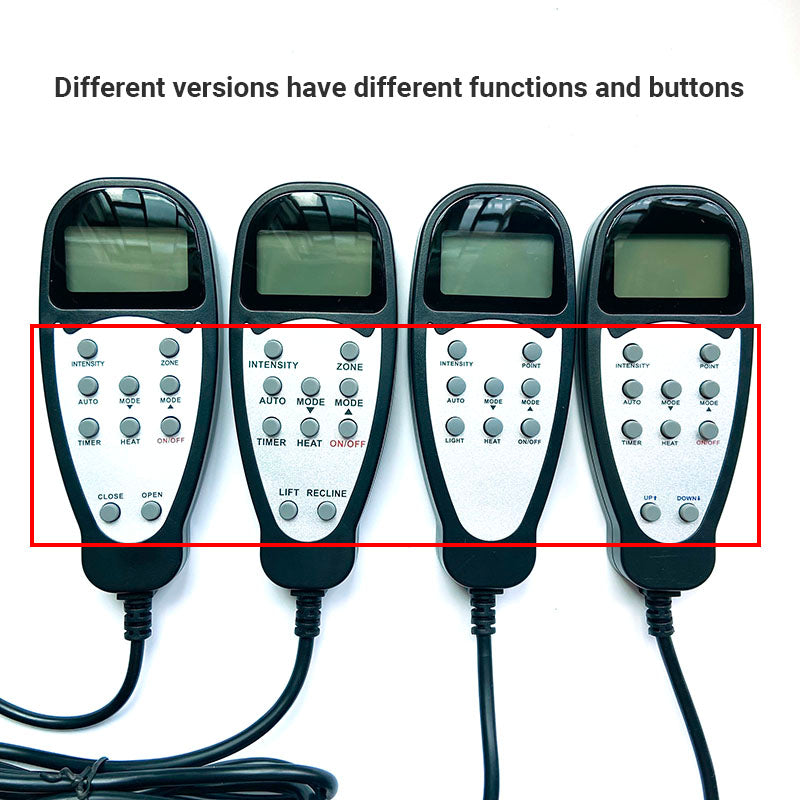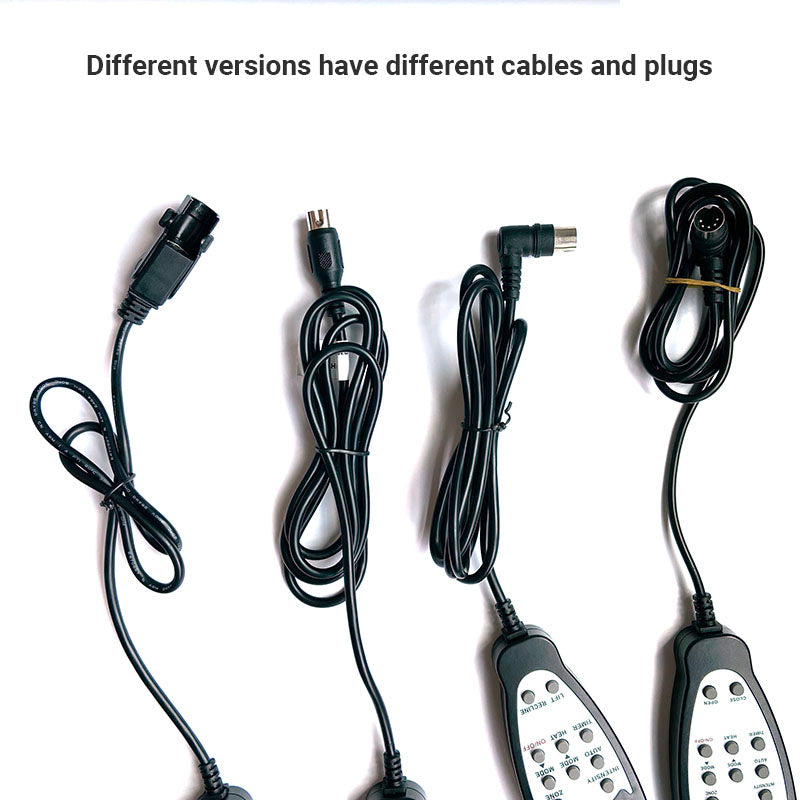 Where can I find the serial number?
You can find this serial number in 3 ways
1. The backside of the hand controller:
There is a barcode sticker on the back of the hand controller, and the serial number is located below the barcode
Note:
What we need is not the model number on this sticker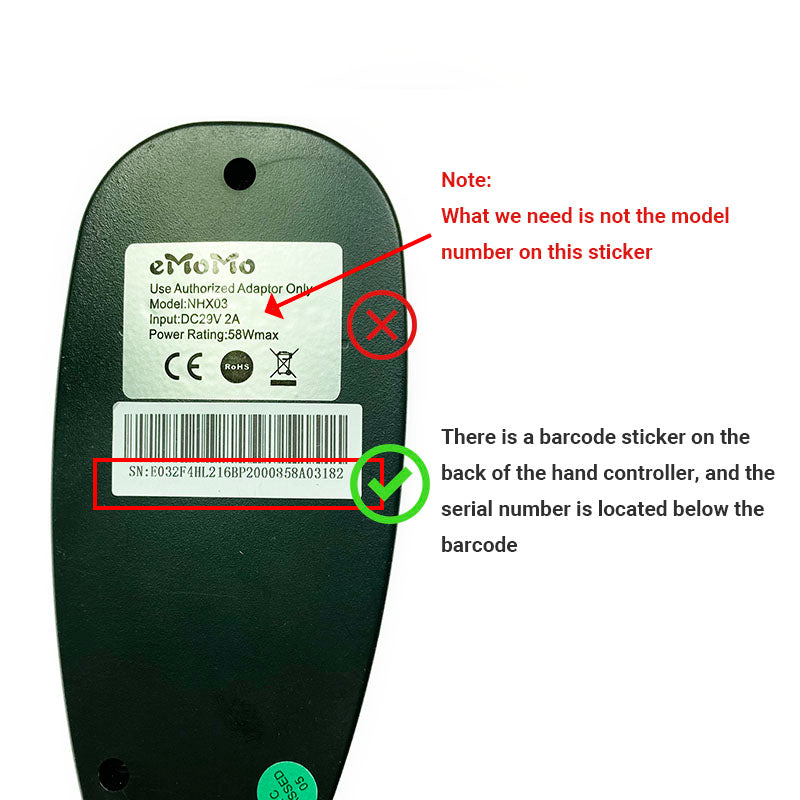 We have noticed that the barcodes of many remotes are worn out to be unrecognizable. In this case, please refer to the following ways.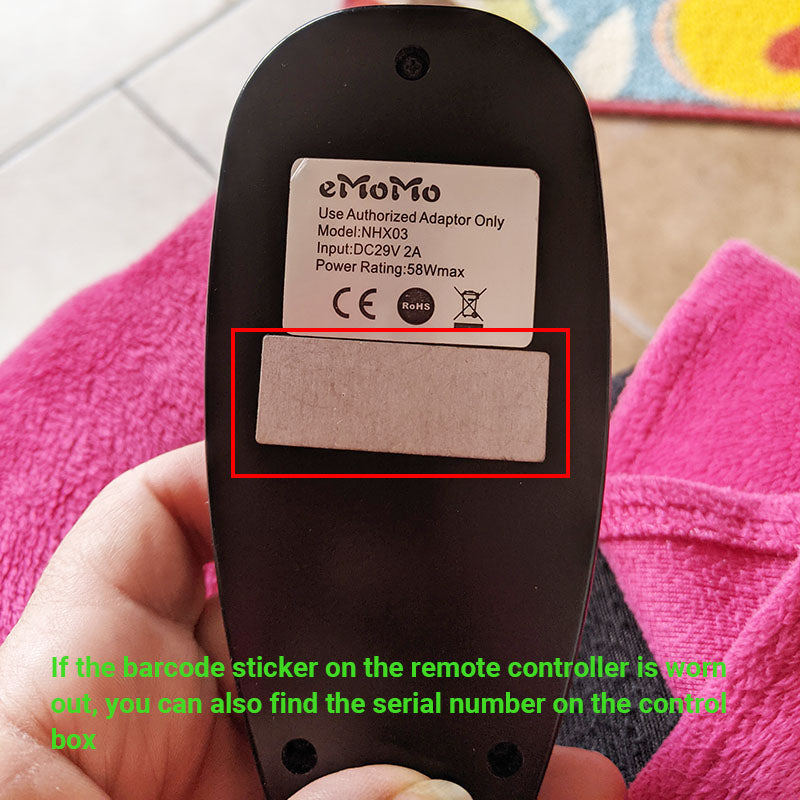 2. Checking the manufacturer name
If the barcode sticker on the remote controller is worn off, we can still address the serial number by the manufacture's name.
There should be a label that mentions the manufacture's name or registration number on the chair, usually, it is under the seat cushion or legrest.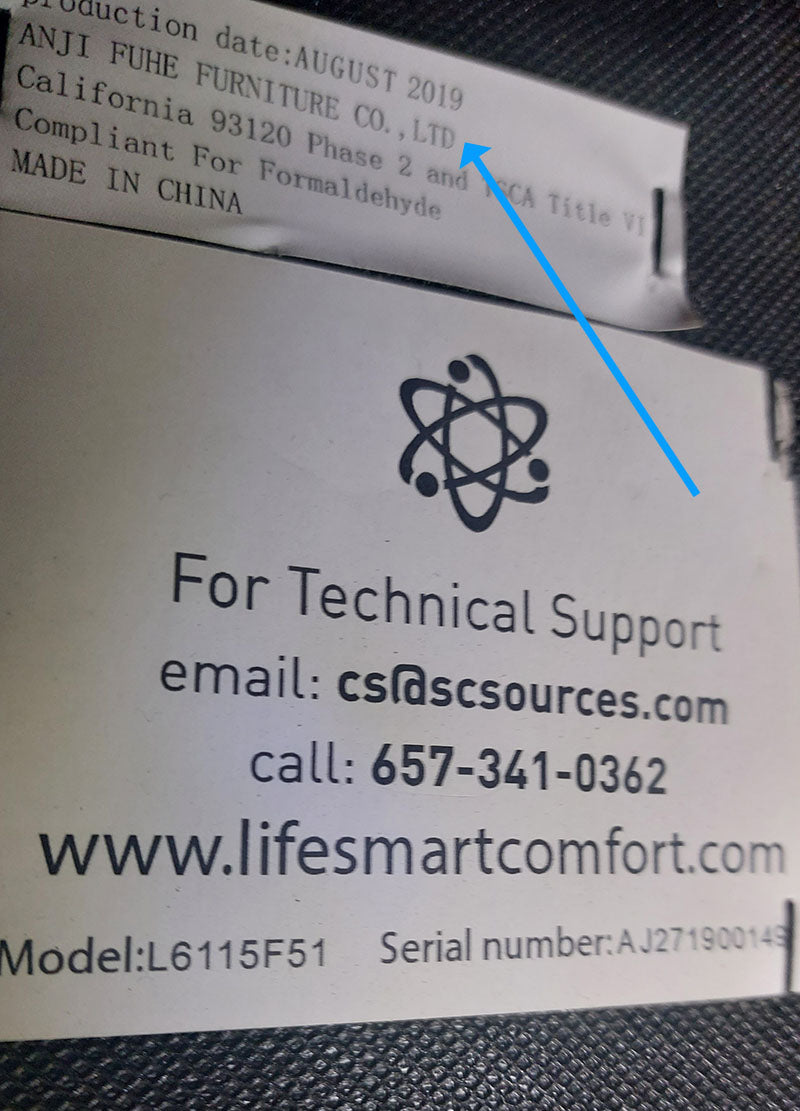 3. Check the control box
There is a barcode on the control box which is exactly the same as that on the remote control, please provide us with the serial number on it

The control box is a black rectangular plastic box. All electronic components are connected to it. It is usually located inside the base of the seat. Usually, you need to turn the chair over to see it from the bottom or the back of your chair.

Please note:
Sometimes, the barcode on the control box is on the blocked side, you may need to take it off from the chair to see it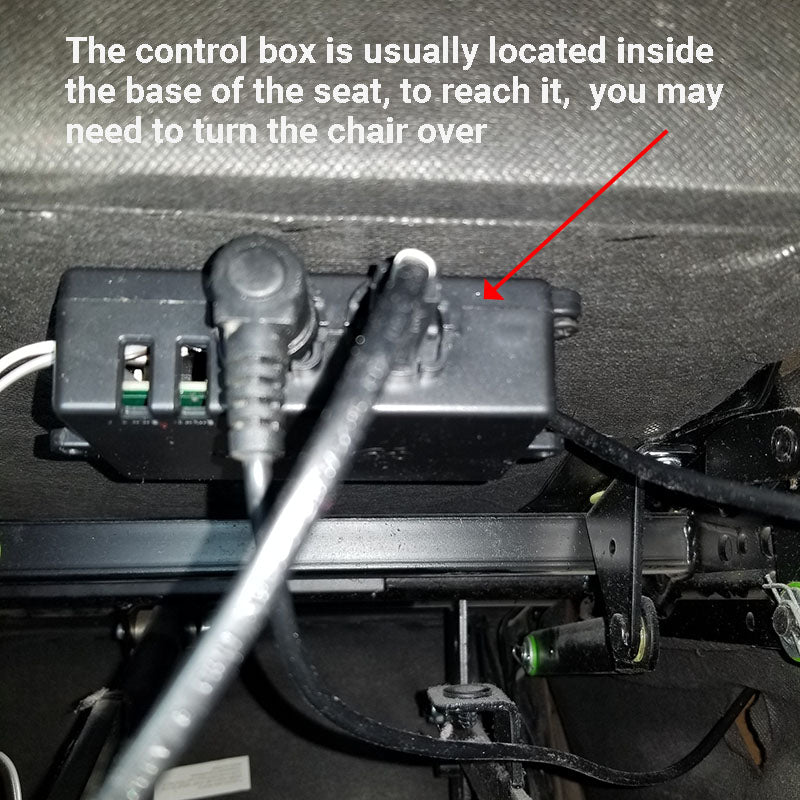 How to provide the serial number
1. Enter it into "Special instruction for seller" at checkout (as shown below)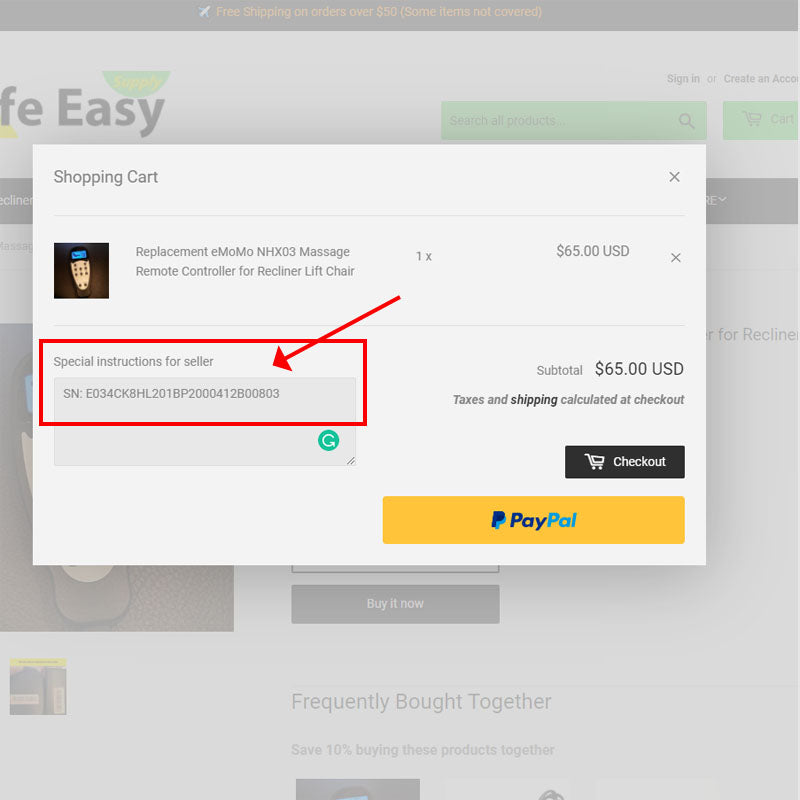 2. If you are unsure of certain numbers or letters, you can take a clear picture of the serial number sticker and send it to our email lifeeasysupply@outlook.com (please use the email address you placed the order to send, and note your order number so that we can Recognize your order)
---
We Also Recommend
---