5 Pcs Sofa tension spring balance hook for preventing/repairing sofa sagging
This balance spring hook can effectively improve and prevent the sofa from sagging.
There are only 2-3 springs under force when you sit on the sofa. The long-term continuous stress may deform the spring, and sag the sofa. By connecting snake springs with this balance spring, the force can be distributed to multiple springs resulting in a more comfortable seat and longer spring life.
100% new & high quality.
Suitable for almost all kinds of sofa, recliner which uses snake springs.
Easy to install, no skill or experience required, just roll over your sofa, and attach it onto the spring.
Better strength
Specification
Name: sofa spring balance hook
Qty: 5pcs
Material: Iron
Size: 97mm
How many pcs do you need for your sofa?
Basically, you will need 5 times as qty of the snake spring. Let's say, your sofa has 10 snake springs, then, you may want to purchase 50 pcs of this spring.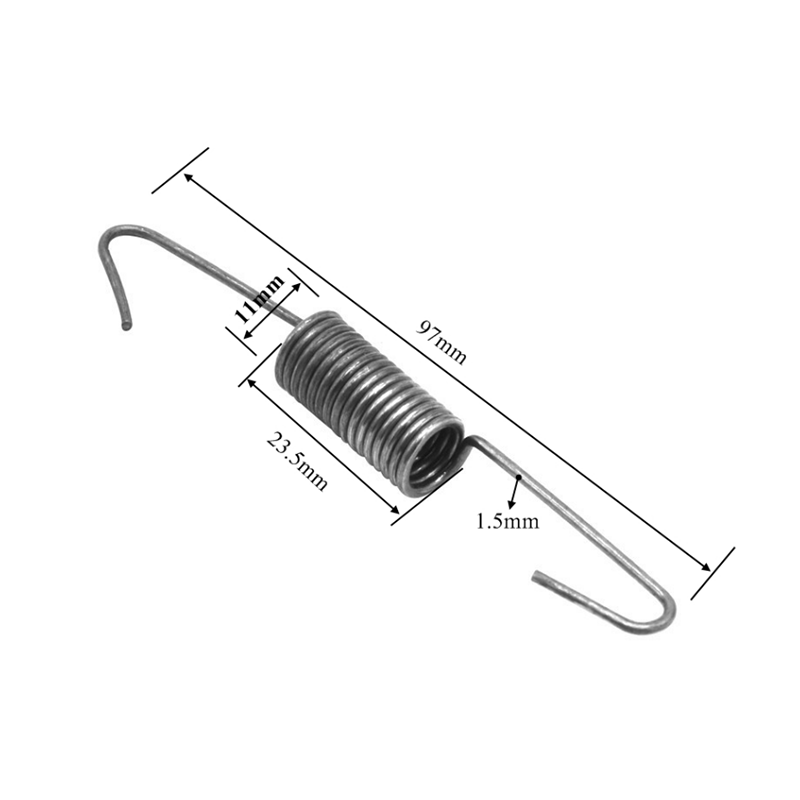 Note: 
The size is measured manually, please allow 3-5 mm difference.
---
We Also Recommend
---