eMoMo PH808 Phone/Tablet Holder for Home Theater Seating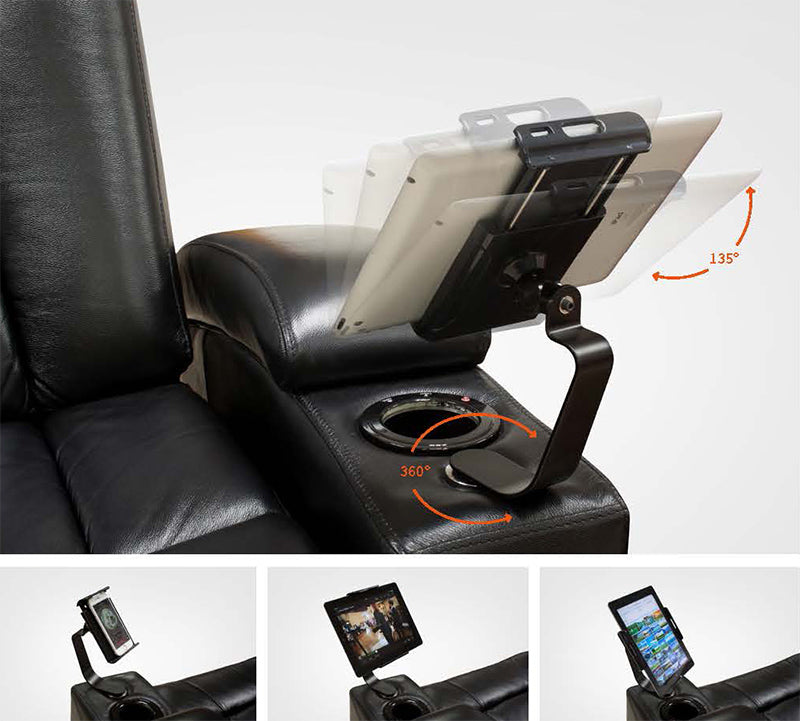 The model number of this phone/tablet holder is PH808, it is made by eMoMo, and used on home theater chairs.
You can replace the original bracket with this one if your bracket is the same model.
Tips:
There is a barcode sticker on the back of the PH808 bracket, the serial number under the barcode starts with "SN: EPH808", if your bracket's serial number also starts with "SN: EPH808", you can use this bracket to replace yours.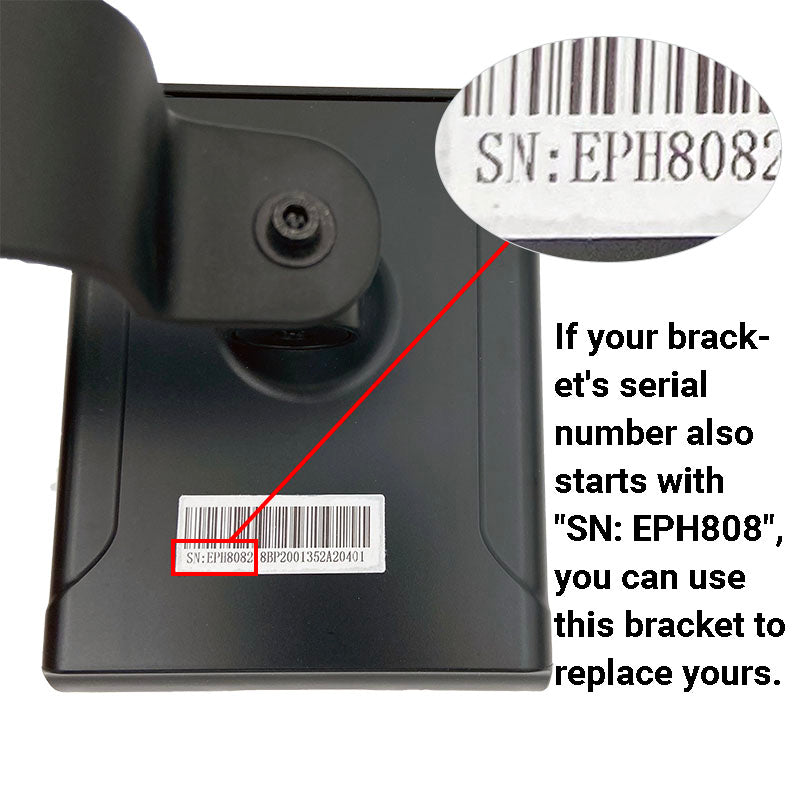 Caution:

This bracket is not universal, it can only replace the PH808 bracket, if your bracket is a different model, or you are not sure of your bracket model, please do not buy it.

Only the bracket, the installation basement is not included.

Features:
Suitable for 5-11 inch phone or tablet
The Phone/tablet holder can be rotated 360°
135° adjustable viewing angle
The bracket can be rotated 360° for easy screen sharing with family members
---
We Also Recommend
---