CN DOER DL-DT2001 Linear Actuator Motor by Changzhou DengFeng
This link is for replacement CN DOER DL-DT2001 Linear Actuator Motor full assembly.
The DL-DT2001 series is mainly used for power recliners, and it has multiple sub-models in different sizes.  
We can provide replacement for any of these sub-models.
The replacement motor we provide is genuinely made by Changzhou Dengfeng Electrical Co., Ltd, and its specifications will be identical with your original DL-DT2001 linear actuator.
We can get ANY linear actuator made by Changzhou Dengfeng. If you can't find the model you need, please send a picture of the motor label to our email, we will get back to you with a quotation.
Available series:
DL-DT1006, DLDT1005
DL-DT2008, DL-DT2002, DL-DT2004
DL-DT2001
DL-DT3001
DL-DT3001PT
DL-DT2005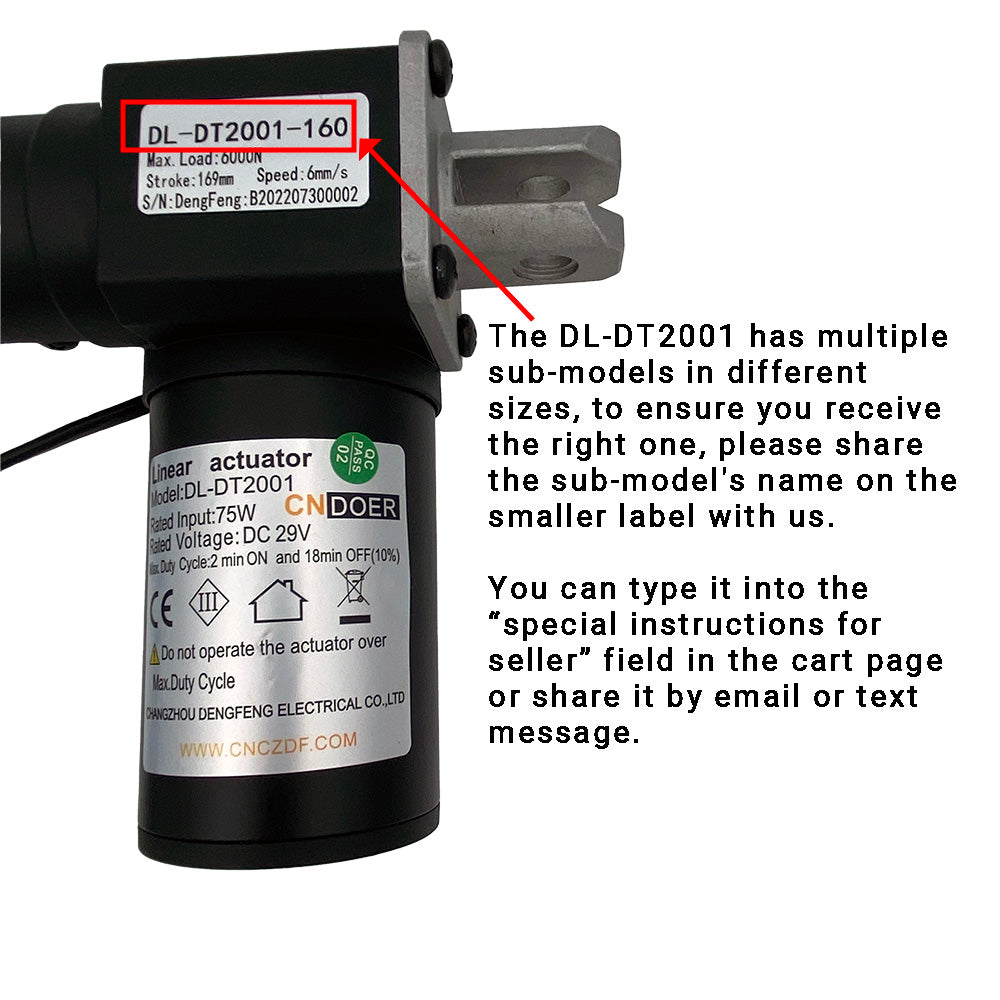 Cautions
To ensure that the DL-DT2001 linear actuator we ship is 100% compatible with your chairs, you will need to provide us with the sub-model number of your motor. See the picture below, the sub-model number is on the smaller sticker on the motor.
Your order will not be processed if you do not provide this sub-model number.
How to send us the sub-model number:
On the shopping cart page, enter the sub-model into the "special instructions for seller" field (see picture below)
Email us at support@lifeeasysupply.com
Send us a text message, our number is 0086 138 0224 7190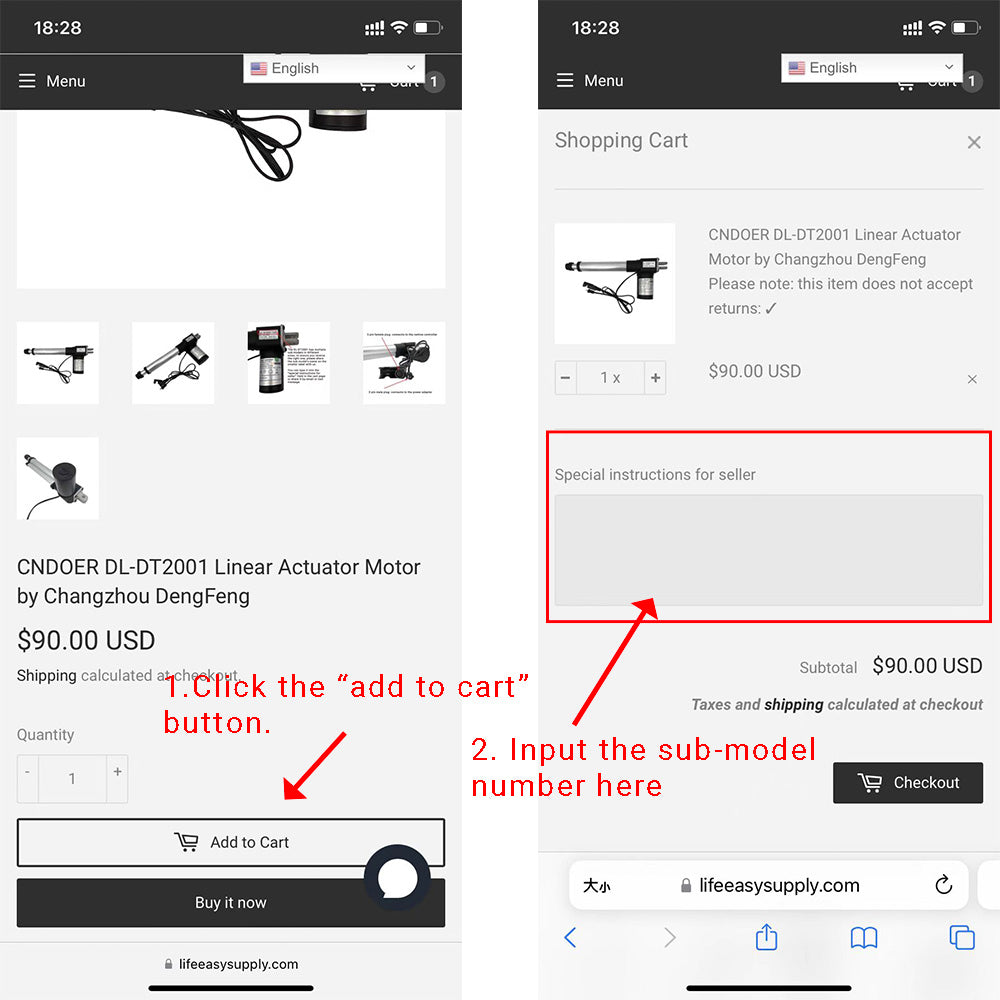 Warning
As the shipping cost for this item is too high, our return policy does not apply to this item (THIS ITEM DOES NOT ACCEPT RETURN).
DO NOT ORDER if your linear actuator's model number is not
Always contact us first if you have any questions or concerns. Our email is support@lifeeasysupply.com
Shipping instructions
We do not keep stock for this item, anytime you order, it will take us about 7 days to get it from the manufacturer.
The item will be shipped from China, the shipping method is DHL/FedEx or other similar methods, the shipping time is around 7-15 days.
The shipping cost is 40USD.
---
We Also Recommend
---