OKIN JLDK.38.04.15 7 Button 7 Pin Remote Controller for Recliner With USB
This is the Genuine JLDK.38.04.15 remote controller, this controller is made by OKIN, and used on 3 motor recliners.
If your remote controller has the same model number, you can use this one to replace it.
The remote controller has 7 buttons, it operates the head cushion back/forth, lumbar back/forth, backrest & legrest up/down
The remote controller uses a 7 pin male plug, the remote controller cord length is appr 6ft.
The buttons have LED backlit
There is a USB charging port on the remote controller, you can use it to charge your mobile device when sitting on the chair.
Specification:
P/N: JLDK-38
DC 29V 2A
USB: 5V 2A
Manufacturer: OKIN Refined Electric Technology Co., Ltd.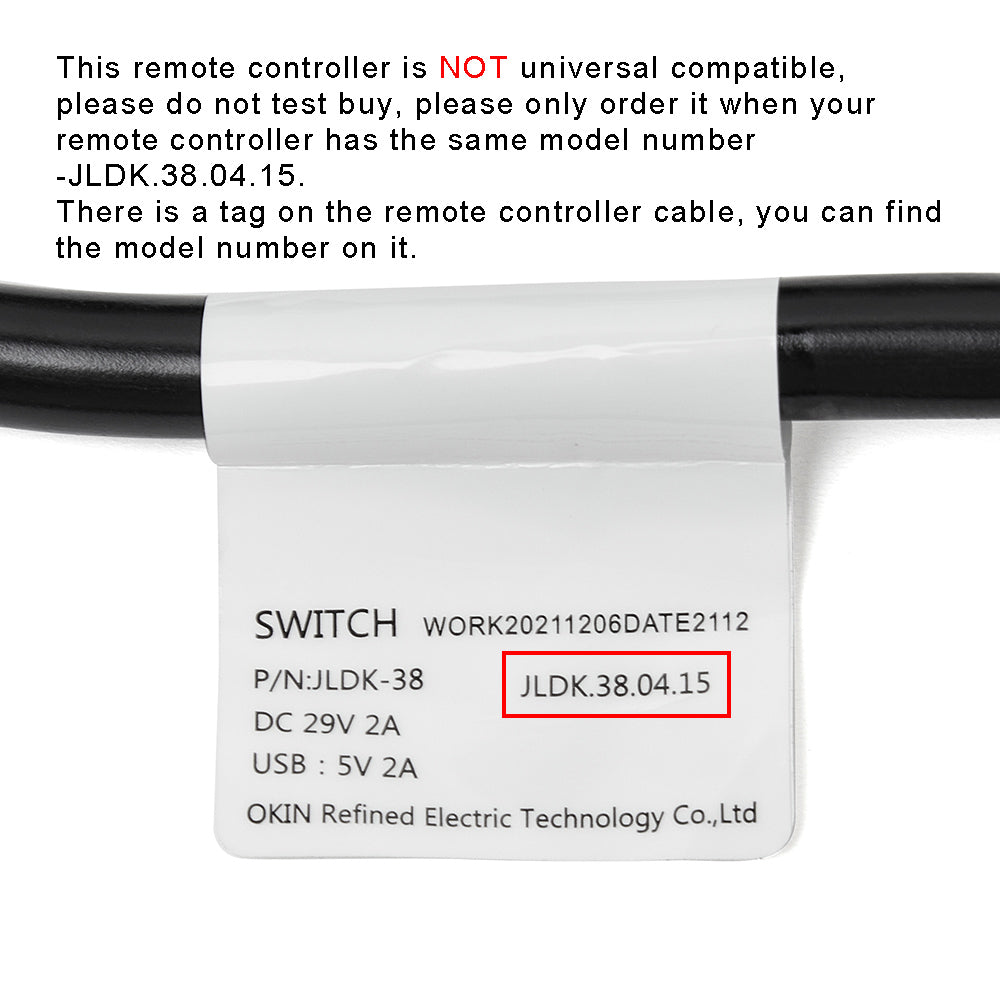 ---
We Also Recommend
---