eMoMo TRGI/TRGIN Recliner Switch 7 Buttons With USB
This is the genuine eMoMo TRGI/TRGIN switch, this switch has 7 buttons and a built-in USB charging port.
TRGI and TRGIN are armrest switches for the iTable406TRWA touch panel control system. When you face the front of the sofa, TRGI is installed on the left armrest of the sofa, and TRGIN is installed on the right armrest.
The switch is suitable for recliners with 2 linear actuator motors, it operates the head cushion back/forth, lumbar back/forth, and chair open/close.
If you are not sure which one to order, please check the serial number of your switch: if it starts with "SN:ETRGI", please choose the TRGI option; if it starts with "SN:ETRGIN", then please choose the TRGIN option.
Important notice
TRG and TRGI, TRGN and TRGIN are different models, this link is for TRGI/TRGIN, if you need TRG/TRGN, please click here
DO NOT order if your switch's serial number is not started with "SN:ETRGI" or "SN:ETRGIN"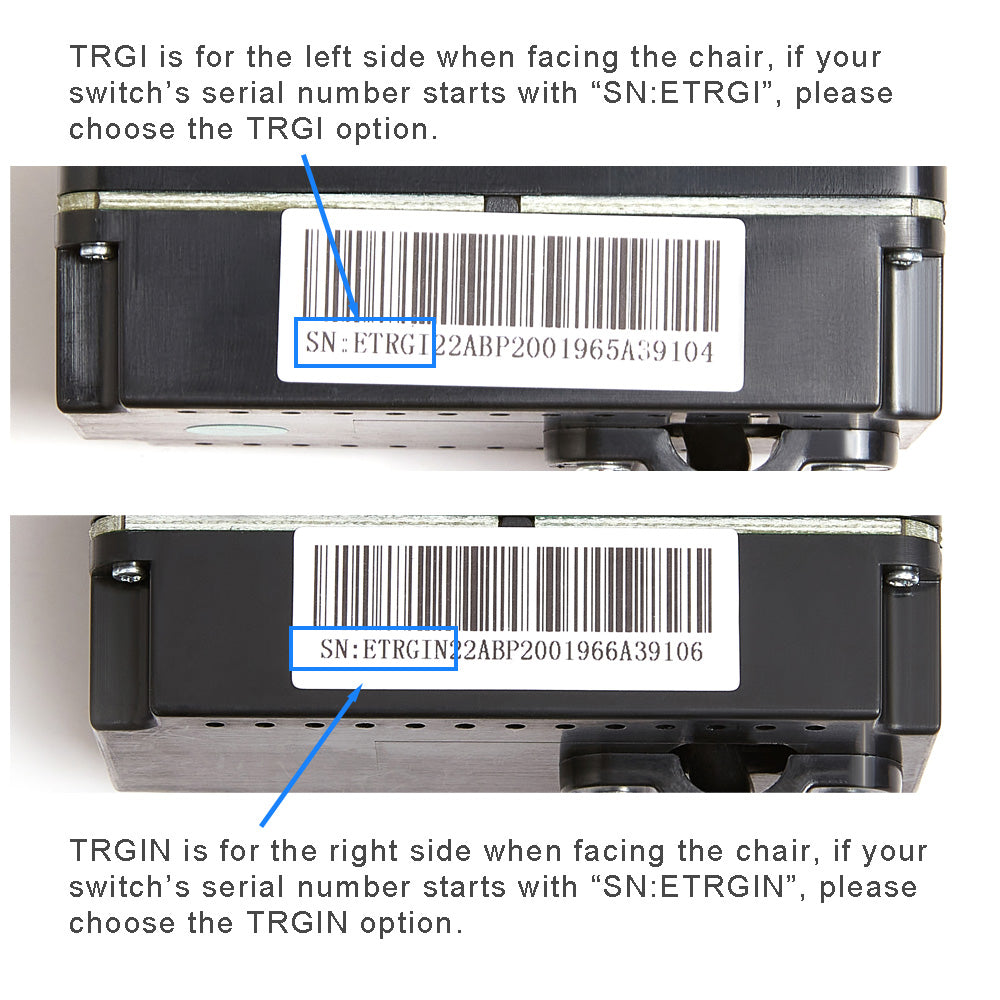 ---
We Also Recommend
---